Descriptions:
Output max. 2.2 Kg/h. Short and compact.
Handy and reliable.
Long life time.
100 % quality, function and safety check.
On both sides easy to insert welding rods (3 and 4mm) for flexible welding positions.
Locking button for continuous extrusion welding with little effort.
Quickly replaceable welding shoes result in high productivity.
Rotatable handle for high ergonomics.
Price includes 1 (one) K8/K10 Fillet Welding Shoe (PTFE), and Flight Carry Case.
The professional extruder booster is short and compact. It's smart and convenient to work on narrow places because of its easy handling and the reduced overall dimensions.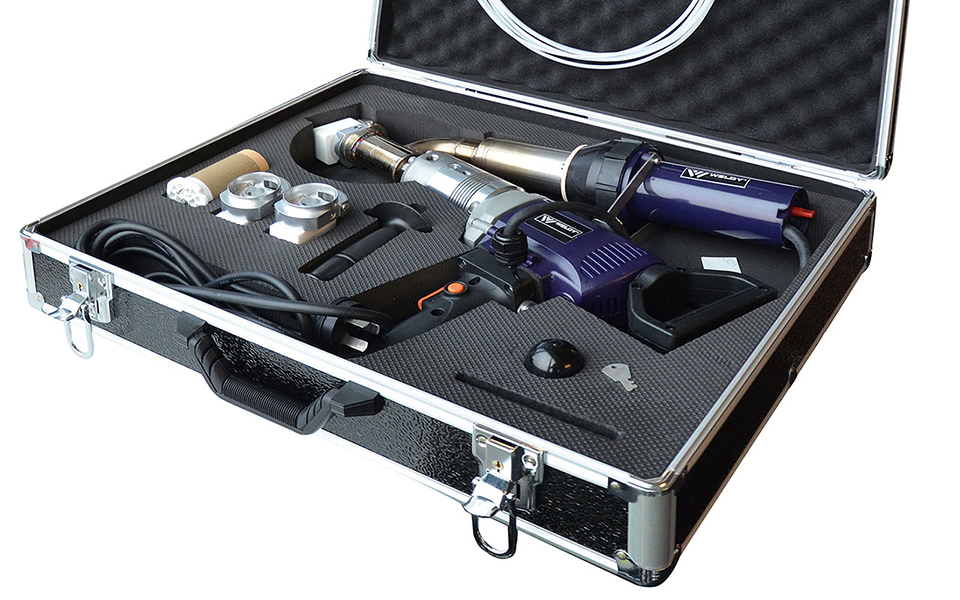 Specifications:
Voltage: 230 V
Power: 3000 W
Material: PE / PP
Welding rod: ∅ 3mm or ∅4mm
Output: PE ∅ 3 – 4 kg / h 1.5 – 2.2
Output: PP ∅ 3 – 4 kg / h 1.5 – 2.2
Size (L × W × H): 505 x 135 x 420mm
Weight: 6.4kg
Protection class II
Applications:
The extruder welder is professional for plastic fabrication and civil engineering.