Swiss development & engineering.
Welding speed freely adjustable up to 7.5 m/min.
Powerful motor for strong drive and durable use.
Integrated laser beam for easy machine guidance.
Automatic driving and welding start, 30mm welding seam width.
This foiler ETL automatic machines use a LASER GUIDE and automatic start (easy switch on/off) for easy overlap welding. The overlap welder is simple operation with laser guidance light. Reliable hot air welder for tarpaulin and billboards, PVC banner, etc.
Specifications:
Voltage 230V
Power: 1700W
Frequency: 50Hz / 60Hz
Temperature Range: 80°C – 530°C
Speed: 1 – 7.5m/min
Welding Seam Width: 30mm
Dimension (L × W × H): 445 x 276 × 280mm
Weight: 11kg
Weldable Materials: PVC, TPO, EPDM
Protection class I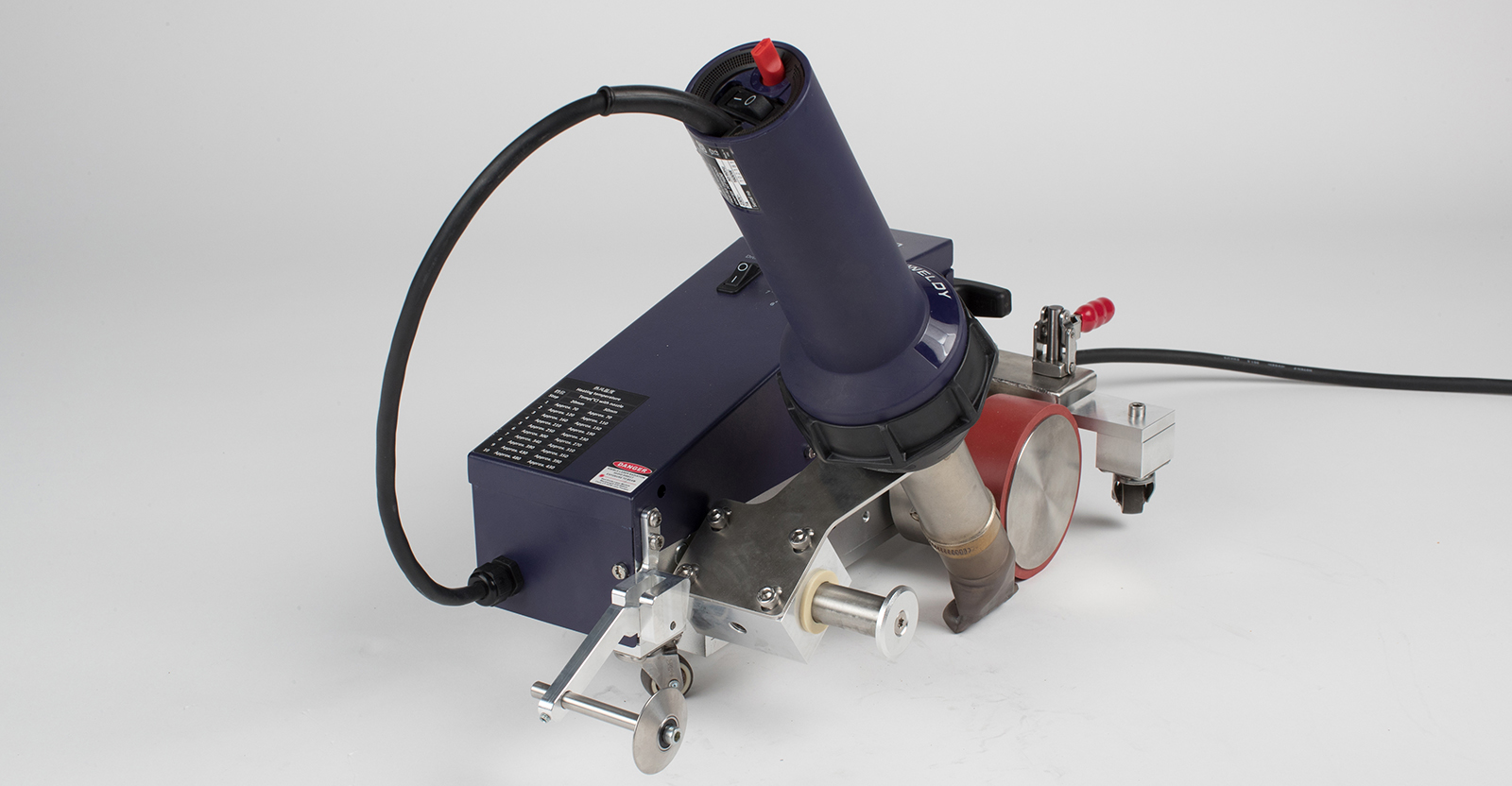 Applications:
The ETL foiler hot air welder is used for welding PVC banners, TPO, EPDM, tauplins, etc.